SONY MDS JE-510 , JE-320  (AND VARIOUS MODELS)
      BUG LOCATION AND REPAIR TECHNIQUE          
THE PROBLEM WITH THE MDS JE-510 IS EASY TO FIX WITH A FEW COMMON TOOLS.
Scissors
Electrical tape
#2 Phillips style screwdriver
Set of tiny Phillips Screwdrivers (Any good electrical store)

Step 1:------
                First remove outer casing by removing 2 screws on each side and one in the back.  
Use the #2 Phillips screwdriver for this.
Next, remove 4 small Philips screws with the small screwdriver.  Arrows below point to the location of
screws that need to be removed.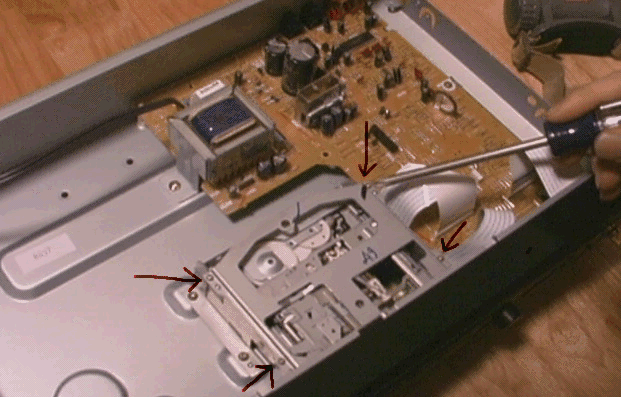 Once screws are removed, take metal plate off.... and set aside.
Carefully pull out the 2 ribbon cables.  These cables are somewhat delicate, so please be careful.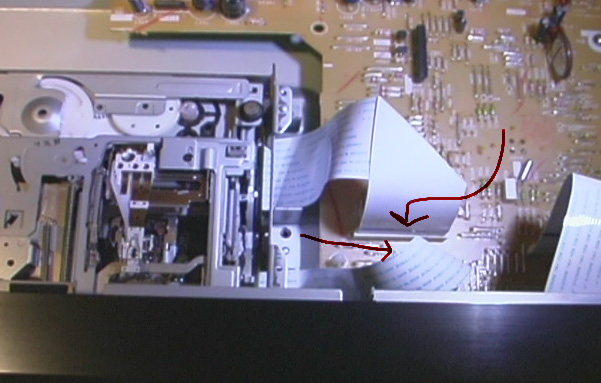 Remove the screws on each side of the module.  
Lift the module out of the case like so:
Move brown cable retainer forward on each side of cable, then cable can be removed.
If you have gone this far, you might as well continue
Remove the 4 brass screws and proceed to the next step, link at the bottom.
Carefully remove this ribbon cable: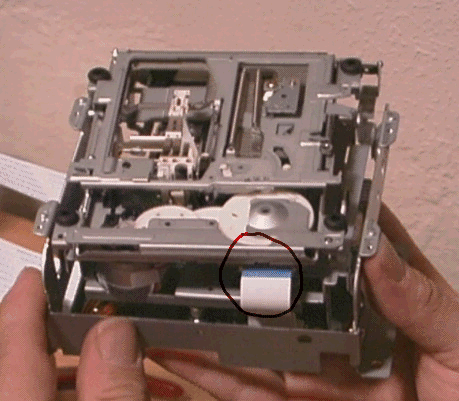 And on to the next step
Remove the top half of the module making sure that all ribbon cables (even those that might not be pictured) are removed carefully.
Here is the problem with the MDS JE510 .
The micro switch does not get depressed far enough to be activated, and therefore mechanical failure ensues!
This usually occurs after about 6 - 8 months of use.
Symptoms are drowsiness, frequent urination, and depression due to minidisc failure.  Just kidding!
Symptoms are REALLY display flashing between NO DISC and WELCOME, gears grinding, MiniDisc getting stuck, and DISC PROTECTED message being displayed when disc is not protected.
You must make a cylinder out of electrical tape which must slide onto the post pictured (left arrow)
. The tape must be cylindrical about 1/4 inch long with an inside diameter of about 3/8 of an inch and a thickness of about 1/16 of an inch.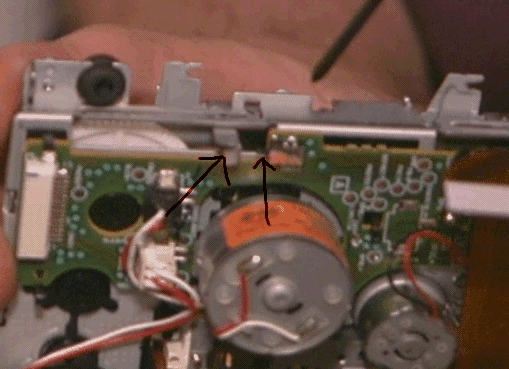 Here is a picture of a cylinder made from electrical tape (the black kind).  It must fit snugly onto the post, so as not to come off over time.
This is what it looks like if you have done it correctly.
Notice the thickness of the cylinder made from electrical tape.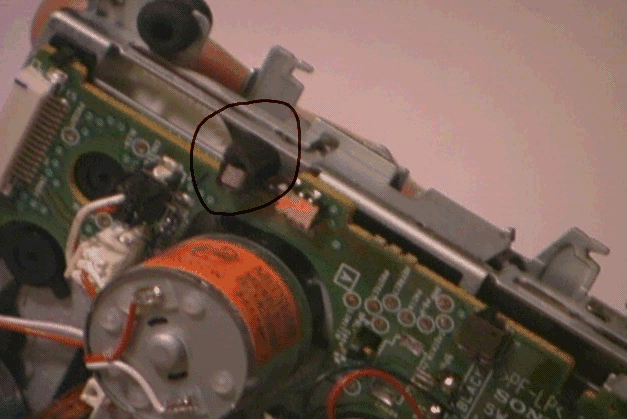 Now put the thing back together and use it with glee!
Admin




Posts

: 74


Reputation

: 0


Join date

: 2016-03-12


Location

: London





Similar topics
---
Permissions in this forum:
You
cannot
reply to topics in this forum